How Aartik Solutions Helps Companies as a Sales Cloud Consultant
by Arvind Chavar, on April 16, 2019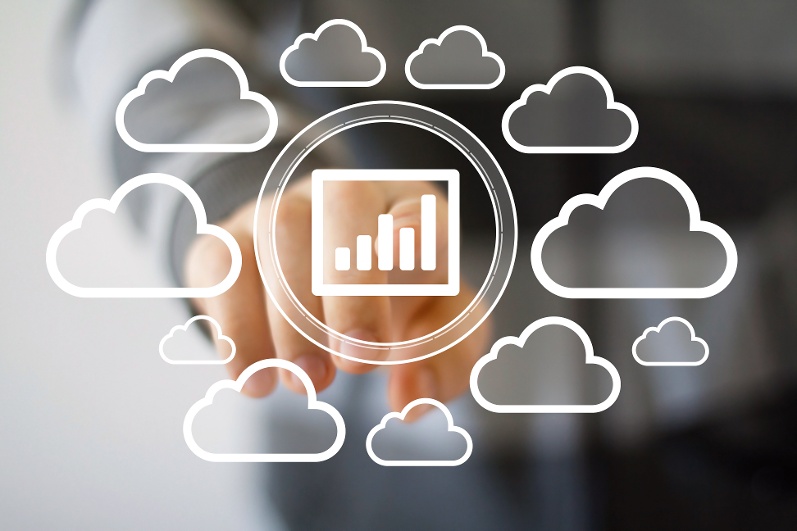 An important goal for sales teams is generating higher sales without expanding the sales team itself. Sales efficiency plays an important role in achieving this key objective.
One crucial step toward greater efficiency is ensuring that your team has the right data, which may encompass integrated marketing and sales, data quality, sales processes, sales tools, dashboards and analytics, and customer 360 degree perspective.
Above all else, a sales cloud consultant will assess current implementations and then make recommendations in each of these areas based on best practices and assist you in making changes so that you can achieve greater sales efficiency.
Connect Marketing & Sales with Integration
It's long been known that there's a disconnect between marketing and sales – and it's no wonder when marketing and sales have different functions and goals. Marketing wants to ensure that sales is taking action on the leads they're generating and that they're being translated into revenue. Meanwhile, sales teams want quality leads that they can quickly convert into customers.
One concept that illustrates the ideal connection between marketing and sales is, "smarketing" which has been a term that's been floating around for the last few years. HubSpot defines this as the alignment between sales and marketing teams, which is created through frequent and direct communication between the two teams.
However, like many things in life, this is easier said than done. Creating true alignment requires integrated marketing and sales software so that that leads and contacts are consistent between marketing and the sales tool .
So, how can we bridge the gap between the two teams? A sales cloud consultant can help you set up an integration so that sales and marketing can work together more efficiently. The most up-to-date sales activity in the marketing tool can provide much needed transparency to the marketing team on campaign influence, ROI, and feedback on lead quality.The integration enables sales team up-to-date visibility into their prospect activities giving required intelligence to execute a personalized selling experience.
A few integrations a sales cloud consultant like Aartik Solutions can assist with include:
Improve Data Quality
Improving data quality is another way that a sales cloud consultant can support companies. A couple ways data can be improved for your team is through implementing lead scoring and deduplication.
By leveraging the features and solutions of your CRM, procedures and processes can be put in place to ensure your sales team is focusing on the right set of leads in order to maximize their time.
In addition, implementing Einstein artificial intelligence (AI) can take the sales process to a whole new level with next steps, account insights, and more. By automating lead qualifications, your system can use lead scoring (Einstein AI based) to determine whether or not a lead is qualified for sales and then distribute leads to the appropriate sales person.
Einstein Artificial Intelligence based lead scoring is based on your actual opportunities won/lost and various user actions and journey, rather than the manual guess work of assigning weight to certain user activities with burden of ongoing maintenance and tuning of scoring model.
Make Sales Processes More Efficient
Another vital way a sales cloud consultant can help your team is by improving the efficiency of your sales processes – or perhaps creating them if they don't already exist.
For example, lightning processes and flows can be built that can ultimately automate your sales processes. This might include automating communications, quotes, creating follow-up activities, generating proposals and contracts, and integrating the email client with the CRM, spanning all activities in the selling cycle.
A consultant will work with you to determine the process that will support your team the best and translate that into a solution leveraging the right declarative and out of box capabilities, custom build, and market place products.
Implement Sales Tools
In addition to improving sales processes, there are a number of sales tools available in Salesforce for everything from lead distribution, custom sales process, data enrichment, calendar applications, document storage, creating quotes, generating proposals, and eSignature.
However, if your sales team isn't sure how to use them or the best way to bring them together as a complete solution, they won't be valuable for you. Here are a few of the tools that a consultant can implement for your team.
Dashboards and Analytics
Reviewing the information you have is another vital part of improving efficiency within your sales team. Utilizing sales reports and dashboards you can manage the sales pipeline, forecast and quota management, monitor Sales rep activities, identify mentoring opportunities..
A sales cloud consultant can help you to ensure your dashboards and other management are set up correctly so that you can utilize these tools in the best ways possible. The reporting requirements range from simple to complex, and choosing the right reporting solution is critical for the success of your team.
Salesforce out-of-the-box can address most typical use cases, while advanced and complex reporting may require the use of analytic snapshots or an advanced enterprise grade external BI tool, such as Tableau. A Salesforce consultant like Aartik Solutions can help you make the right choices.
Connect with Customer 360
Another way a consultant can support your team is by implementing the Customer 360 view in Salesforce, leveraging various Salesforce clouds such as Marketing cloud, Service Cloud, Community Cloud along with Sales Cloud.
Other integration solutions such as MuleSoft can be used to bring on other data from ERP systems and other internal systems to provide a complete 360 view including the marketing activities, products bought, current customer service requests, invoices, billing, and payment. The complete data about your customers not only allows you to manage current products sold or support issues your customers may have, but it also identifies cross or upselling opportunities.
While this is currently being offered as a pilot, it's due for release this year. You can read more about how it works and how it can benefit your team here. Until this product is generally available, a Salesforce Consultant like Aartik Solutions can help you to leverage existing data and integrations to achieve the level of customer 360 to achieve synergies and efficiencies across various functions.
How a Sales Cloud Consultant Can Help
Now that you've learned a bit more about how a sales cloud consultant can help your sales team improve efficiency, are you ready to take the next step? Aartik Solutions can help design a sales cloud solution that is efficient and effective along every step of your customer's journey. Schedule a brief consultation with us here.