8 Salesforce Consulting Services Companies Should Know About
by Arvind Chavar, on March 6, 2019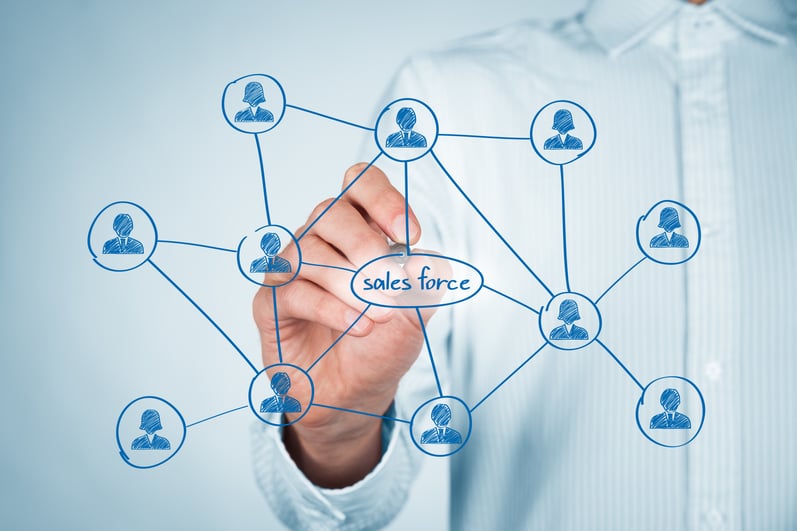 Utilizing Salesforce can be challenging whether you're making a full migration to the system, making enhancements, merging instances, or are getting started with a brand new CRM strategy and adoption.
Salesforce is not just a CRM anymore; it's a complete platform that can address any aspect of your business. When done right , and based on your business, it could be the only system you might need or it could address the majority of your needs.
Salesforce started as a CRM but has grown into a platform to address many aspects of business including, marketing (Marketing Cloud), Sales (Sales cloud), serving customers (Service Cloud and Communities), eCommerce (Demandware), AI/Business Intelligence (Einstein Analytics).
It is a very broad platform with endless possibilities and if leveraged correctly can make a difference for the future of your company. Partnering with a company that offers Salesforce consulting services can set your mind at ease, placing your challenges in a consultant's capable hands to navigate and get the most out of the investment in this rich set of solutions and platform.
There are quite a few Salesforce consulting services available, so you might not be aware of the ones that your company needs. Take a look at each description below to help you determine which services would be beneficial.
1. New Salesforce Implementations
If your company is switching to Salesforce from another CRM, there are a number of tasks that need to be done for a smooth transition. Above all, it's crucial that you choose a partner who is experienced with implementing this system the right way.
A Salesforce platform provides many configurations and out-of-the-box features that should be leveraged before custom coding is considered. Not having the right partner will make your cost of implementation go up, increasing maintenance costs and the cost of ownership in the long run.
In addition to simply transitioning your data to Salesforce from your old CRM, implementation typically also requires configuration and custom development. Once all of this is in place, a good partner will also test and ensure that everything has transferred correctly and everyone on your team is trained in Salesforce.
The brand new implementation can potentially include many clouds and given the breadth of solutions Salesforce offers, it can be tempting to take a big bang approach. We always recommend that you assess all of your needs and set up the overall CRM and platform strategy, but take a phased approach to platform adoption and rolling out various Salesforce clouds.
Marketing Cloud

–

Creates a seamless experience across every customer touchpoint with integrated marketing tools.
Sales Cloud – This allows you to find customers, close deals, and grow accounts.
Service Cloud – Built to improve customer support, this cloud helps you provide better service to your customers.
Community Cloud

–

Ideal for use internally or with your customers, this cloud can be implemented with either a template or custom code, depending on your needs.
eCommerce Cloud

–

Allows you to create unified, intelligent digital commerce experiences — both online and in the store.
2. Enhancement Projects
If you already have Salesforce but want to improve upon how it's being used or implement additional features, your company may require an enhancement project. Areas of improvement may include:
Implementing additional custom features or new app exchange products
Improving existing solutions to address growing business needs or making solutions flexible or scalable
Integrations to bring data from other systems to provide more information in Salesforce and operations capabilities, custom development to make your system work for your company, and extend beyond core platform capabilities
Ongoing administration and platform support
Training for your staff
3. Migrations from Salesforce Classic to Lightning
For organizations preparing to upgrade from Salesforce Classic to Lightning, this is no easy task, and it's unlikely you'll want to undertake this project internally.
It requires research, planning, and testing, which might be difficult to do without adequate time or expertise. This is where a partner steps in who has overseen migrations before and knows the steps to take for a successful migration.
4. Merging Salesforce Instances
For companies that have multiple instances of Salesforce whether through an acquisition or due to several instances existing in different departments, it may make sense to merge those instances to help processes run smoother within your organization.
5. Data Migrations
When you need to move data from one system to another, this requires attention to detail and the assurance that the process will go smoothly. Especially as you move a large volume of data, this is an opportunity to leverage or clean any old data, as well as de-duplicate and standardize the data.
Quality of data can play a huge role in efficiency such as focusing on the right leads to pursue and contacting the right decision makers. It is also important that data integrity is maintained as it's migrated over so that it's doesn't impact existing users and use cases. Planning, data preparation, and dry runs are very crucial for large data volumes.
When you choose to partner with a consultant that offers data migrations, they will provide a technical assessment, planning, migration, validation, and advisory as well as ongoing maintenance and support, which is especially helpful when the migration needs a few fixes after all is said and done.
6. Integrations and Single Sign On
While Salesforce might be your main CRM and/or platform of choice, it's possible that your company still requires additional non-Salesforce technologies and platforms such as Heroku, AWS, Azure, external reporting and data visualization solutions, and other existing in-house applications.
7. Mobile Application Development
Fortunately, Salesforce allows the flexibility for developers to customize the system so that you can create mobile applications through configuration and custom code on the platform, but also provides a way to develop totally custom applications using Mobile SDK and Heroku bringing together multiple data sources and features into single app.
It is always a debate whether to develop native mobile apps specific to devices or HTML5 based mobile apps. There are many tools and solutions available to develop an optimal solution for your business. Having the right partner can make huge impact on your mobile strategy.
8. Cloud-Based Business Intelligence and Data Utilization
Finally, analyzing your data is a vital part of fully utilizing the information you have in Salesforce. Through business intelligence, you can uncover valuable information that ultimately influences decision making, helps you save on costs, and identifies areas that require improvement.
Through Salesforce, a consulting partner can create, run, and modify reports so you can efficiently evaluate data and determine the next best move for your business.
Ready for the Next Step?
If any of these services resonate with your company's needs, Aartik Solutions would love to talk with you to determine how we might be able to improve how Salesforce is used within your company. Schedule a consultation with us today.