7 Qualities to Look for in a Salesforce Consulting Partner
by Arvind Chavar, on February 20, 2019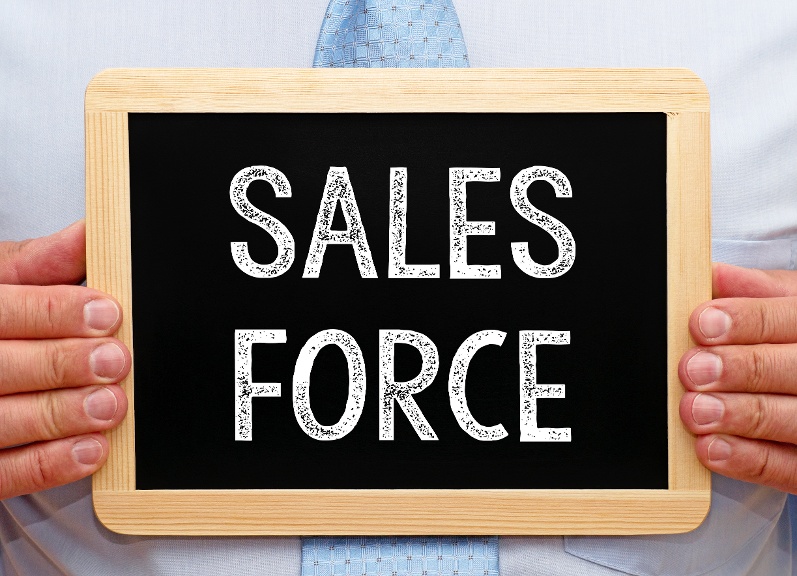 Companies seek out a Salesforce consulting partner for a number of reasons. Whether you're starting from square one and require a consultant to carry your business through the onboarding process or you have a special project that requires assistance with customization, a Salesforce consulting partner can support a number of needs.
While Salesforce offers some helpful tips for choosing a partner here, we outlined seven essential qualities that a Salesforce consultant should have.
1. Salesforce Certifications
Any Salesforce consulting partner should have several certifications to successfully help companies in many capacities. While there are over 30 Salesforce certifications available (check out a few here), your partner doesn't need all of them necessarily. It ultimately depends on your business needs, so inquire with the potential consultant about which certifications they have earned. A few important ones that are required for most projects include:
Certified Administrator
Certified Platform Developer
Sales Cloud Consultant
Service Cloud Consultant
Community Cloud Consultant
Data Architecture and Management Designer
Integration Architecture Designer
2. Understanding the Client's Business
While many partners will come to your company working under a set time period to complete a project, the ultimate goal of any partner should be that they understand the core of the problem and work toward providing the most complete solution – regardless of timeframe.
A consultant who does this will look at the bigger picture – what is your company trying to accomplish with this project? They will not rush in and out and abandon you at the end of contract period to figure out the rest for yourself. As you talk with and meet with potential partners, ask yourself, are they focused on long-term value or simply project execution?
3. Onboarding Process
A Salesforce consulting partner should be able to lay out a clear process for you from beginning to end. As you ask questions of a potential partner, consider if they have a well-defined process that covers each step. What should the process look like?
Initial Engagement – Kick off, defining objectives and success criteria, establishing modes and frequency of communication
Requirement Gathering
Change Control Process
Solution Delivery and Testing
Documentation and Training
Go Live Process and Support
Knowledge Transfer to Internal Team
Measuring Success
Ongoing Support
4. Application Development and Architecture
Most Salesforce consulting companies are good at project based specific tasks, without taking into consideration the complete set of other solutions and systems owned by your business. You should evaluate the following during initial interaction:
The mindset of your consultants to see if it they have an integrated, cohesive, and holistic approach in solutions, taking into consideration the investments in your existing systems and applications.
Salesforce is a huge platform with many clouds, capabilities, tools, and a great ecosystem of third party applications, however Salesforce is not best for every problem. So consultants should be open to considering other solutions and integrate with Salesforce. In this scenario, Salesforce consultants without prior experience or experience with other non-Salesforce technologies may not be skilled and equipped to provide the best solution to the problem.
As a best practice for application maintenance and cost of ownership of solution, it is important that many out of the box features are used before considering custom coding. Look for the right balance of administrator and technical experience in consultants to ensure that they have the right breadth and depth to provide the best and cost effective solution.
5. Creative and Complex Problem Solving
One skill that's incredibly important is the ability of a Salesforce consulting partner to customize through creativity and complex problem solving. Your company's issues are unique, so a partner shouldn't approach yours like every other company.
In addition, Salesforce is complex platform with many capabilities, as well as many resource limits because it is a SaaS platform. Sometimes it is best to offload high storage and highly computationally intensive applications from Salesforce to platforms such as Heroku, Amazon Web Services and integrate the results back into Salesforce either through data integration or UI integration.
6. Previous Projects and References
Just as you do when hiring a new employee, ask your potential consulting partner for references as well as examples of previous projects. This will help you gauge not only if they have the experience that will help with your company's specific project, but also allow you to talk with references and ask questions regarding their experience working with the prospective partner. If they don't have previous clients willing to discuss the partner's work, that might be a red flag.
7. Long-Term Partner and Trusted Advisor
As you search for the right Salesforce partner, look for someone who you can envision your company working with in the long-term. This means that they are someone you can trust as an advisor and someone that has the skills to solve new Salesforce problems as they arise. While you might only start with one project, others will surely arise as your company's needs change.
Ready to learn more about how Aartik Solutions has partnered with companies as a Salesforce consultant? Schedule a time to talk with us.